Asphalt Paving
Unlike many other grading companies, we self-perform asphalt paving for our jobs. This gives us complete control of the project schedule, and for the client it means a single point of responsibility and communication. Graded subbase and asphalt pavement is a combined system. Each component relies on the other for the system to function properly. Why split that system between two subcontractors?
Our pavement capabilities include:
Placement of hot-mix asphalt for roadways and parking lots
Special experience paving confined parking lots with limited space that many paving contractors avoid.
Golf Cart paths and walking trails
Pothole patching and repair of existing asphalt pavements
Driveways
Sealcoating and striping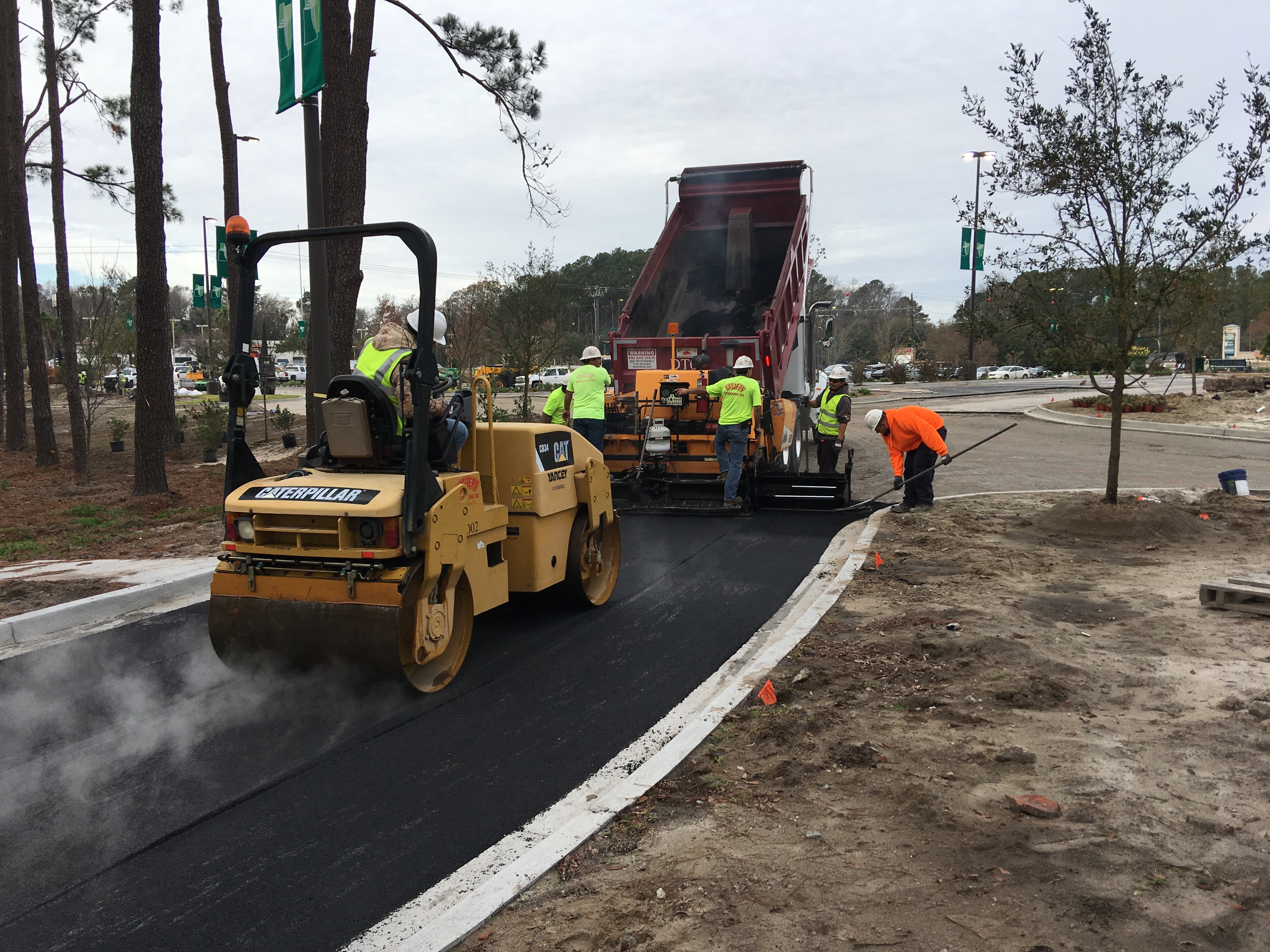 Schedule your Asphalt Paving Today!
"I would like to take this opportunity to express my complete satisfaction with you and your company for the quality and performance shown."
Shawn R.