Grading
Its our namesake and what we do best. Our grade foremen and operators have decades of experience working in coastal Georgia and South Carolina soil conditions. Unlike many other areas of construction, grading is very region-specific. The soil and groundwater conditions in our area present a unique set of challenges. We have a deep understanding of these soils, and how to efficiently and effectively complete grading projects in this area.
We own and maintain a full fleet of grading and earthwork equipment including excavators, bulldozers, backhoes, wheel loaders, motor graders, and compactors.
Our grading capabilities include:
Supply, placement, and compaction of import structural fill
Compaction and fine grading of building pads of all sizes.
Excavation of retention ponds.
Cutting slopes, swales, and ditches.
Graded Aggregate Base (GAB) placement and fine grading for roadways and parking lots
Excavation or "Mucking" of unsuitable soils.
Experience in the installation of soil-stabilization fabrics and "Geogrid" systems.
Dewatering and drying techniques to reduce moisture content in soils.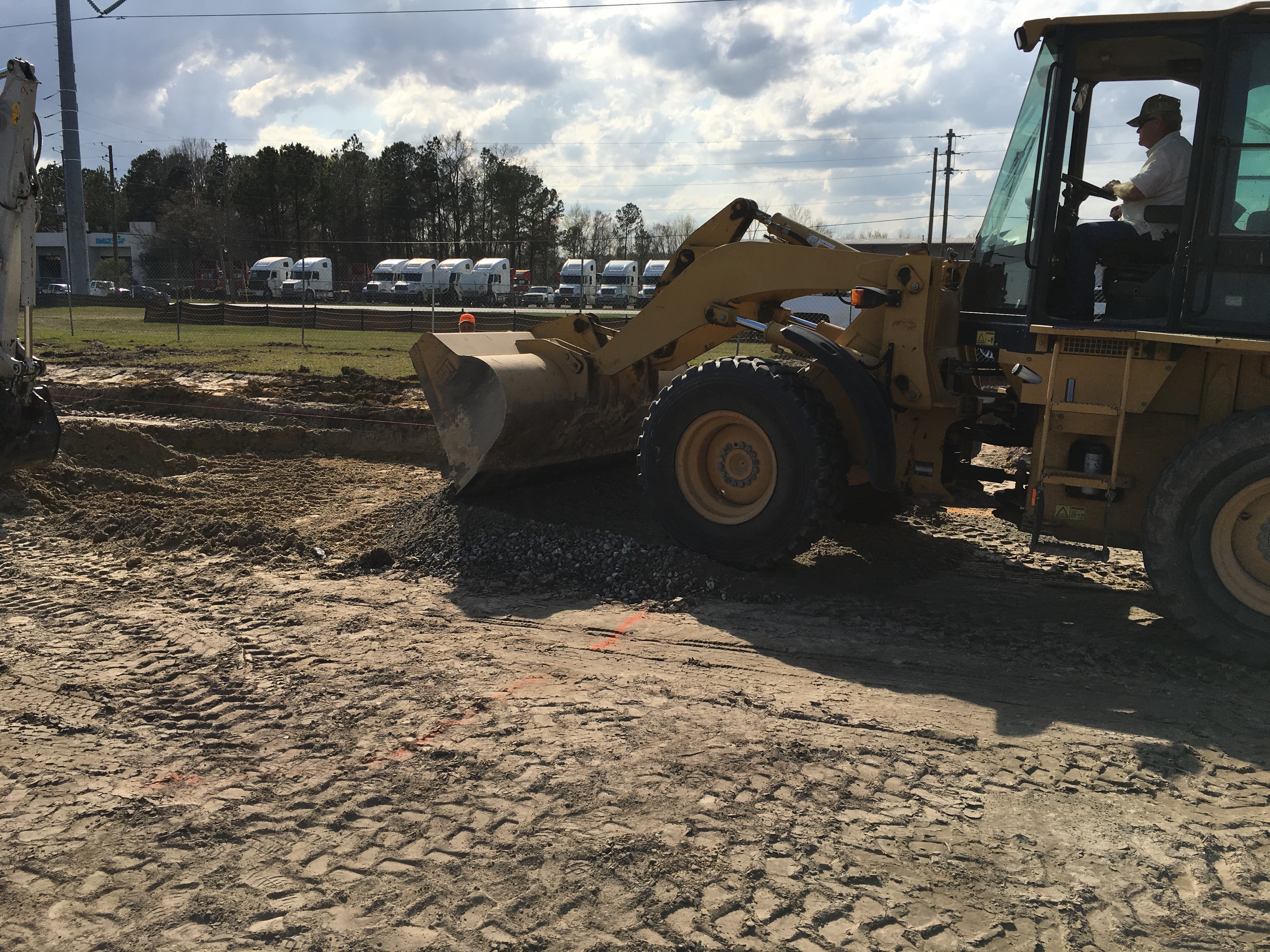 Schedule your Grading Today!
"Eastern Excavating has constructed several projects for us involving grading, drainage, underground utility systems and paving. We have been very pleased with the quality of the improvements as well as the timeliness of completion. They are a strong, growing company we look forward to a continuing relationship with. We always recommend them to our contacts as well whenever the opportunity arises."
Chris T.